Cobot x Tapkey: the Success Story
We, at Tapkey believe that bundling competences is essential for success. That's exactly what we did with Cobot, a leading management software for coworking spaces, office hubs and flexible workspaces around the world. The integration and partnership was presented at the Coworking Europe 2018. Almost one year later, we sat down with Kristina Schneider, Chief Product Officer (CPO) at Cobot and asked her some questions. See what she says about the development in the coworking industry, the role of mobile access control and the cooperation with Tapkey itself.
Hi Kristina, thank you for taking the time to talk with us. How does your story with Cobot and the coworking industry start?
Hey there! When I moved to Berlin over a decade ago and started my career in web design, coworking spaces were where I found a network of clients, other freelancers, and many of my friends too! It was also where I met Alex and Thilo, with whom I would eventually join as co-founders of Cobot. We've been working together for over ten years now, most of that time out of our own coworking and community space in Berlin, co-up.
How has the coworking industry developed since you started and what does Cobot do to keep up?
Coworking used to be a niche way of working, it mostly appealed to freelancers and independent creatives. Today, it has become the default option for all kinds of professions; entire teams and companies have moved from traditional office settings to the more flexible coworking world. Coworkers have high expectations of their spaces in terms of amenities, community, and services. Cobot helps spaces to manage these elements seamlessly and also guarantee their members a flawless digital experience as well.
Cobot offers coworking operators to connect the management software with other apps. What was the main reason you chose to integrate with Tapkey?
Tapkey not only offers a secure solution to handle access permissions, but also understands the importance of a seamless user experience. That is very much in line with how we think at Cobot, so an integration seemed like a logical addition to our available options.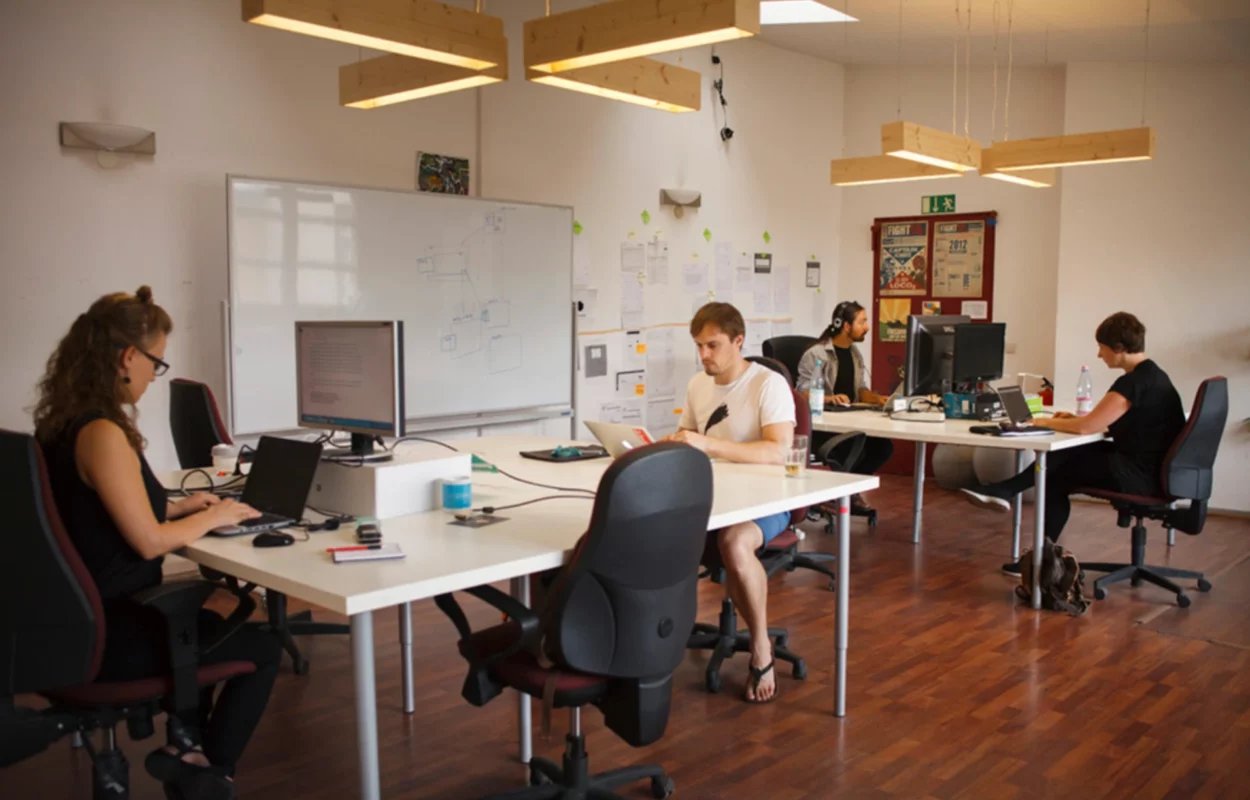 From your experience, how would you describe the collaboration with Tapkey and the cooperation while integrating our access technology into your software?
We at Cobot really enjoy working with Tapkey. It's been a rewarding experience to find solutions to problems that face so many coworking operators—and to see these solutions applied in the real world when we visit Cobot-powered spaces that use Tapkey!
Last but not least: What are your top three tips for managing a coworking space and how important would you rate automated access control?
Always focus on the people in your space. Without a happy community, your space won't succeed.
Set up an interesting event program to open your space to an audience beyond your membership base, you'll get your name out there and attract new members.
Get a good door lock solution.
Managing how members access the space is a key issue for coworking operators. From my own experience at co-up, I know the hassle of manually managing access. Creating copies of keys, replacing locks when they (inevitably) get lost, constantly buzzing doors open… access solutions can automate all that and save you countless hours of work and stress.
Interview with Kristina Schneider, CPO | Cobot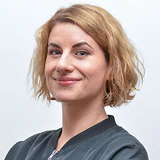 Kristina Schneider designs and builds coworking space management software with the fantastic team at Cobot. Her passion lies in bringing designers and developers together to manage all aspects of a product—design, code, and the team building it. She also organizes one of Europe's largest frontend community conferences, runs a monthly UX meetup in Berlin, and mentors women entering the tech scene. Kristina is based in Berlin but lives to travel and work from coworking spaces, libraries, and beaches around the world.