DigiClub x Tapkey: A Club's Insightful Experience
DigiClub, a non-profit organization based in Germering, is dedicated to sparking the interest of young people in the world of technology through playful learning and promoting digital education. They strive to expose the multifaceted world of technical professions to both girls and boys before they complete their schooling, fostering gender equality within these sectors. In their quest to achieve these lofty goals, the club has faced its share of pragmatic challenges. One such challenge is the security of their premises. To meet this necessity, they have opted for an advanced, reliable access control solution — Tapkey.
From Exploration to Resolution: Opting for Digital Access Control
The quest for the perfect digital access control solution was akin to a thrilling treasure hunt. The club had explicit requirements: user-friendly administration, compatibility across diverse devices, and paramount security. Ultimately, Tapkey's smart locks were the answer to DigiClub's needs. Since their adoption in September 2022, they have served as more than a mere security measure for the club's front door — they stand as symbols of the club's innovative spirit and technological prowess. Despite the club's inexperience with this type of technology, the installation was straightforward, thanks to comprehensive instructions. Supplemental visual aids in the form of support videos ensured every step was executed accurately.
The Everyday Experience with Smart Locks
The digital locks have stood up to the test of everyday use, particularly given that an average of five to six club members come and go daily. The ease of managing access permissions saves significant time and reduces effort. The user-friendly Tapkey App facilitates the seamless addition of new members and the setting of individual access permissions. With flexible access options, Tapkey provides a highly convenient and secure solution for unlocking doors via smartphone. The tedious task of key hunting is replaced by the always accessible and practical digital keyring on the smartphone.
A club member enthuses, "What I adore about Tapkey is the convenience of having my phone always within reach, no need to rummage around for my key anymore. It's simply an incredible convenience!"
Embracing Flexibility with Digital Keys
The incorporation of smart locks has elicited a noteworthy transformation in DigiClub's day-to-day operations. The days of disruptive jingling keys are over, replaced by the ease and efficiency of digital keys. This allows for fluid access to the club's premises, and more flexible and effective use of shared offices and meeting rooms, given members' unrestricted access at any time. The overwhelmingly positive feedback from club members testifies to the effectiveness of the smart locks. Especially appreciated is the convenience of always carrying a "key" in the form of their smartphone.
Furthermore, digital key assignment with Tapkey surpasses traditional physical keys in several ways: It allows for the creation of theoretically limitless digital keys, which can be conveniently assigned from a distance. Another significant advantage is that digital keys cannot be lost, thus eliminating the concern over misplaced or stolen keys, greatly enhancing the security of access control. This blend of comfort, flexibility, and security makes Tapkey the perfect solution for DigiClub and its members, enabling them to reap the full benefits of digital access control.
Interview with Alice Laskovitch, Chief Marketing Officer |
DigiClub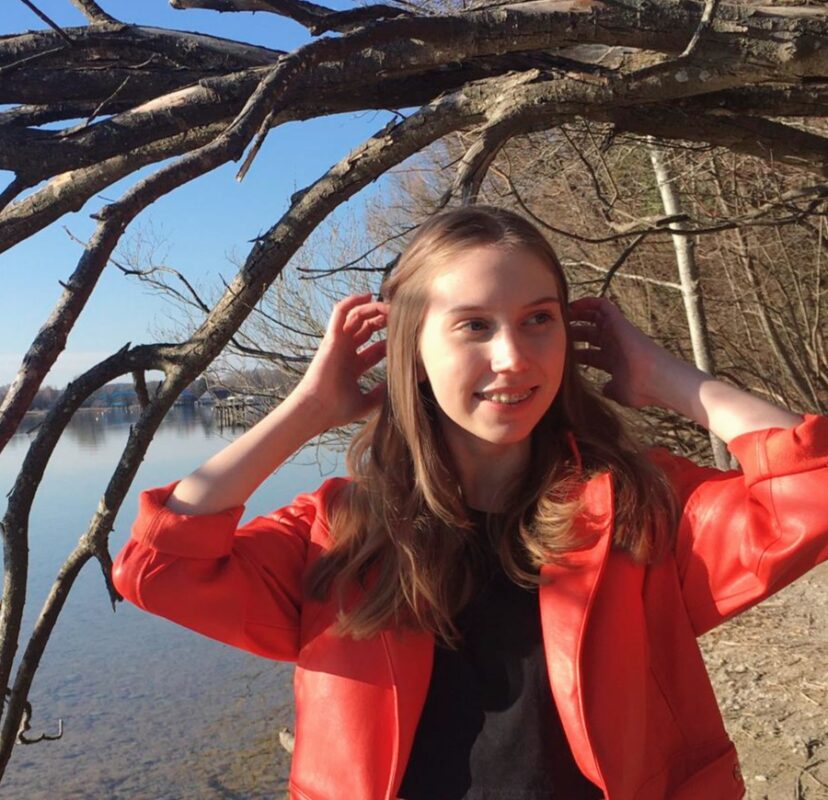 Alice Laskovitch has been instrumental in DigiClub since its inception in 2018. As the Chief Marketing Officer, she steers a team of 14 specialists and oversees the marketing strategies for the tech camps and the acquisition of new club members. Currently, she is also honing her skills through a 6-month internship in product management at the Walt Disney Company.