Our new feature is out! From now on, you can combine several smart locks into a so-called lock group in the Tapkey app. A lock group allows you to group different locks. You can find out what that means and how it works exactly in this article.
More Structure, Better Organisation
With a lock group you can classify locks in certain categories. This gives you a better overview in the Tapkey app. After the grouping, the access permissions are no longer granted to individual locks, but to an entire lock group. This means that you no longer have to grant individual authorisations. Currently you can grant access for lock groups only for transponders. One tag can carry permission for 12 groups of locks instead of 12 single locks. At the moment, this feature does not work for smartphone users. (But don't worry! We're already working on it.)
You may have a few questions about how the feature works in detail. Our help center articles will guide you through the whole process. Have a look!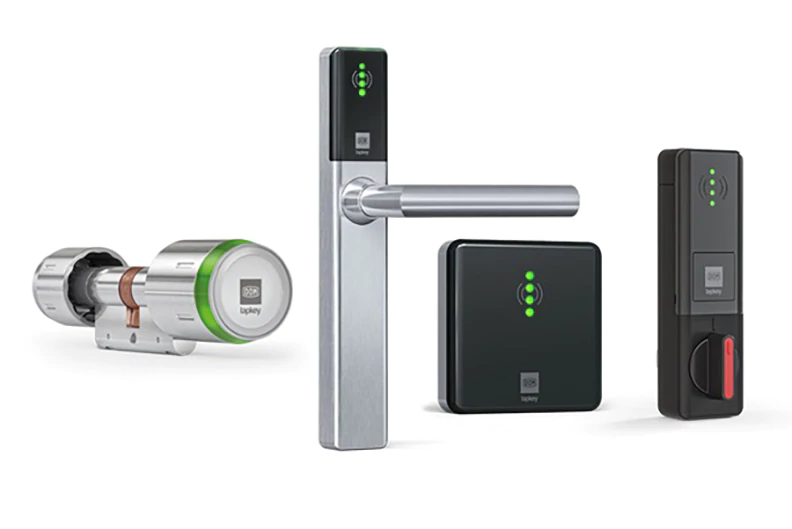 Available From Firmware Version 3.2
The idea behind this feature is to grant access even faster. After grouping, Tapkey treats all smart locks in a lock group like a single one. This means that you no longer have to grant access for each individual lock. However, this only applies to the Tapkey Smart Reader, Tapkey Smart Lock and additionally to all DOM Tapkey devices from firmware version 3.2. This refers to the following locks:
DOM Tapkey PRO V2 (Cylinder)
DOM Tapkey GUARD (Escutcheon)
DOM Tapkey LoQ (Furniture lock)
DOM Tapkey ACM (Wall reader)
From now on all above mentioned products will be delivered with firmware version 3.2. In case you're owning a lock with firmware version 3.0 or higher, you can update the firmware simply via smartphone and app. Unfortunately, currently it's not possible to update devices with firmware versions 2. If you are not sure which firmware version your lock has—just check the information in the app.