The Success Story of Faculty of Maritime Studies in Rijeka & Tapkey
The Faculty of Maritime Studies in Rijeka, the oldest higher education and research institution for maritime affairs in Croatia, embarked on a journey to enhance access control and security on its premises. With a high volume of people passing through its doors, the Faculty needed a reliable and user-friendly solution that would meet their specific requirements. After careful consideration and evaluation, they found their ideal match in Tapkey.
Search for the Perfect Digital Access Control Solution
The Faculty of Maritime Studies placed great importance on several criteria when searching for a digital access control solution. Ease of use for faculty and external staff, the elimination of physical keys, increased security, access tracking, remote management, and easy installation were key factors in their decision-making process.
"The main goal was to reduce the use of physical keys to avoid situations such as key loss or theft. The Tapkey solution, indeed, provides a high level of security. " says Valentina Jeremic.
They explored various vendors, but ultimately selected Tapkey due to its flexibility and easy installation without requiring major physical changes.
"Tapkey is extremely flexible and adaptable, making it an ideal solution for spaces with varying security needs. Only authorized individuals – administrators – can grant access to classrooms. The management via mobile app makes it very user-friendly. ", says Valentina Jeremic.
Access to Classrooms And Administration Doors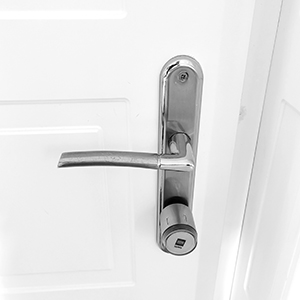 Tapkey proved to be a seamless fit for the Faculty's needs. The Tapkey App, our intuitive mobile app, allows authorized administrators to grant access to classrooms. The use of NFC and BLE technologies enabled doors to be easily unlocked using smartphones and NFC tags. In total, almost 40 smart locks were deployed throughout the campus, along with the Faculty administration door and the Torpedo teaching workshop.
User Permissions At a Glance
Access authorizations were primarily granted to teaching and non-teaching staff, including professors, administrative personnel, and external staff. Currently, around 150 individuals have access to the electronic locks, ensuring a smooth flow of entry and exit throughout the day. The response from the Faculty itself and colleagues was positive. The mobile access solution was well-received due to its convenience and ease of use. Administrators praised the quick response to system alerts and the ability to remotely manage keys and access.
Simplifying Key Management at the Faculty
With mobile access control in place, the Faculty took on the responsibility of key management. Administrators could easily access and manage keys through their mobile devices, enabling quick intervention and issue resolution. Remote key management capabilities proved particularly useful when administrators were in remote locations, ensuring accurate tracking of key movements. This can be helpful in resolving accountability issues in the event of unauthorized access.
"With Tapkey we have the information on who had access to which classrooms—from professors of the Faculty, non-instructional staff, to external staff.", explains Valentina Jeremic further.
Transitioning from Traditional Locks to Smart Locks: Reasons and Benefits
By embracing digital keys over traditional physical keys and changing to smart locks, the Faculty experienced numerous advantages. Digital keys provided enhanced security, reducing the risk of loss or theft associated with physical keys. Furthermore, the ease of use and flexibility of digital keys eliminated the need to carry or return physical keys, streamlining access for staff members. The cost-effectiveness of digital keys compared to physical keys was an added benefit, reducing expenses associated with production and distribution.
By partnering with Tapkey, the Faculty of Maritime Studies in Rijeka successfully implemented a comprehensive digital access control solution that met their specific requirements. With enhanced security, simplified key management, and streamlined access, the Faculty continues to excel as a top scientific and educational institution in the field of maritime affairs and transport.
In an interview with Valentina Jeremic, Secretary | Faculty of Maritime Studies in Rijeka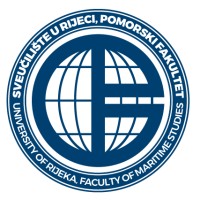 Valentina Jeremić has been working at the Faculty of Maritime Studies in Rijeka for almost two years, and is employed as a secretary in the Dean's office. The Faculty of Maritime Studies in Rijeka is the oldest higher education and research institution for maritime affairs in the Republic of Croatia. The main mission of the Faculty is teaching activities, which also include study programs, students, student life, and lifelong learning.