We're happy to announce our integration with Google Calendar. This exciting Add-On allows users to effortlessly manage access to physical spaces by leveraging events in their Google Calendar. For businesses already immersed in the Google Calendar ecosystem, this integration seamlessly weaves the Tapkey solution into their daily operations, eliminating the need to manually grant access for booking-related permissions.
A Glimpse into the Possibilities
This blog article gives you a short overview of the different scenarios on how to use Tapkey with Google Calendar. By simply following the instructions outlined in our comprehensive blog article and even more detailed help center articles, you can easily get started and make the most of this powerful combination. We can't wait to see how this integration streamlines your workflows and enhances your overall efficiency!
Tailored Solution For Every Scenario
Depending to the scenario of use, Google Calendar Add-On can offer flexibility of adaptation according to your own needs:
1. Centralised Management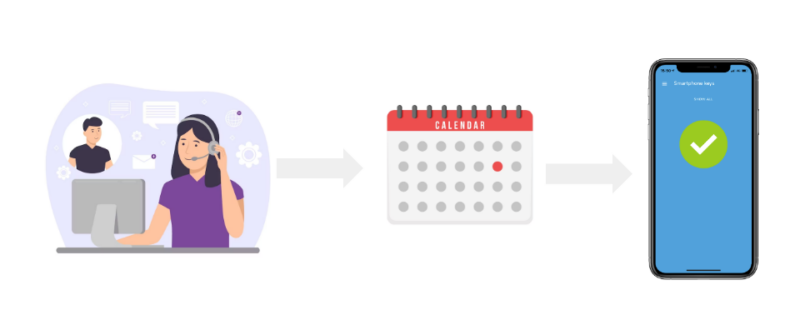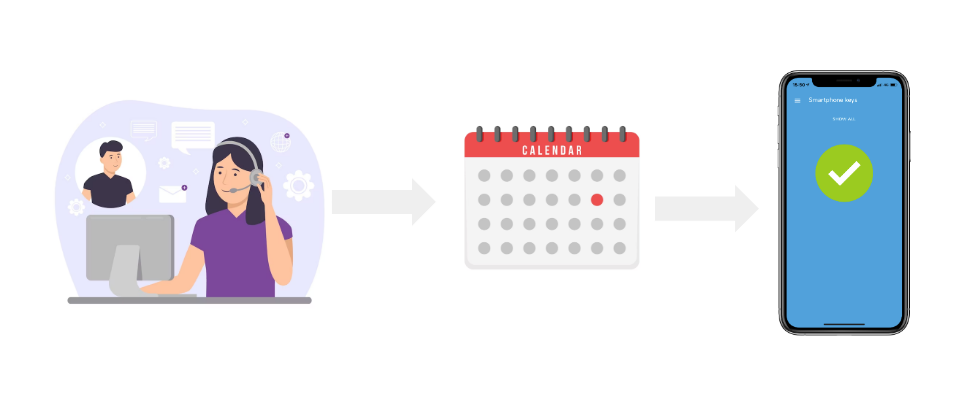 This scenario caters to businesses seeking heightened control over space reservations, whether based on membership or specific reservation payments. For instance, coworking spaces required to having a fine-grained control over usage of installation only for members and requiring payment per hour of reservations. Another example is the hospitality industry, where the reservations are managed by an operator, granting access to facilities based on prior payments. Security-focused environments can establish tight control over installation usage, ensuring only authorized individuals gain access.
You can find more information in our help center articles linked below.
a.) Easy Installation and Setup: Administrators have to activate the Google Calendar Add-On within their web portal for their Tapkey Owner Account.
b.) Sync Locks to Calendar Resources & Grating Access to Authorised Personnel: A calendar resource is essentially a virtual representation of your company's physical spaces like conference rooms, desk rooms, or storage areas.
c.) Adjust Margin Time for Google Calendar Resources: Margin time offers the flexibility to add buffer intervals before and after reservations on Google Calendar. This provides users with extra time for various activities, like preparing spaces and concluding discussions.
2. Distributed Management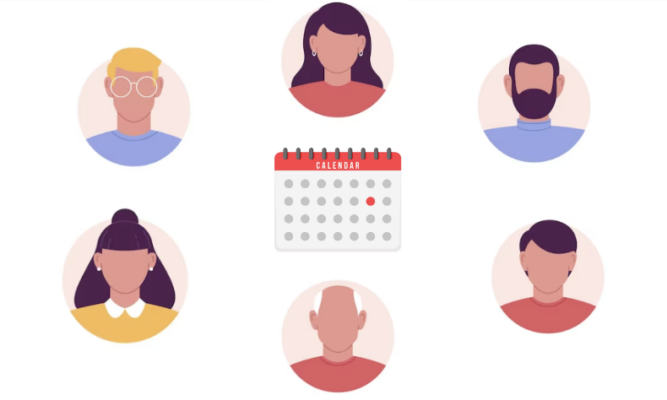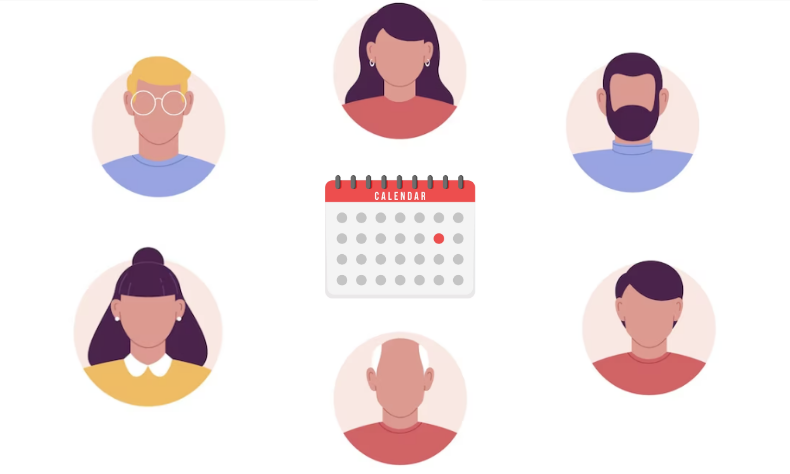 For scenarios demanding trust-based access control within communities, where members embers of the communities must have the same privileges to access common areas and reserve spaces by demand share equal privileges to access communal spaces and reserve areas as needed, Tapkey's Google Calendar Add-On fits seamlessly. This can encompass shared spaces within residential complexes, common facilities within office spaces accessible to all organization members,or even multiple companies sharing communal facilities within a building.
Here you can see how to continue. Find all relevant links for this use case below:
d.) How to set up Shared Calendar resources and connect with Tapkey: In this guide, we demonstrate how to use the Google Calendar Add-On with Shared Calendars for community-trusted spaces, exemplified by a residential building's fitness room.
3. Distributed Management with Google Workspaces Room Resources
For organizations already immersed in Google Workspaces, this integration is your strategic ally. It extends your company member's access to shared spaces and amenities with a simple click on each invitation, merging room reservations with Tapkey Smart lock access. This scenario is a perfect match for companies using Workspaces to coordinate reservations through the Room functionality, hybrid workspaces setups, or multinational corporations leveraging Google Workspaces for space reservations.
Here you can see how to continue with this installation:
e.) How to set up Google Workspaces room resources and connect them with Tapkey: This guide delves into integrating Google Calendar Workspaces for organizational members to reserve physical resources via Google's native room feature.
Experience the Google Calendar Add-On Today!
Given Google Calendar's widespread usage across businesses of all sizes, most employees are already familiar with the platform. With the integration of Google Calendar and the Tapkey webportal, companies can now seamlessly control access rights via calendar schedules and simplify resource access management. This makes it easier to integrate access control into an existing workflow and reduces the need for extensive training. In other words: Businesses can implement a robust access control system without breaking the bank. Experience the synergy today and open doors to efficient, secure access management like never before.