Management Tools for Coworking Spaces
Coworking spaces are indispensable in today's world of work as start ups and freelancers are increasingly looking for a work environment that encourages agile collaboration. This requires good management for owners of such coworking spaces. There is a good reason why they say: organization is everything!
Since Excel & Co. make administrative tasks often hard, efficient management tools are needed to properly manage spaces and members. Coworking spaces wouldn't be leading the contemporary office industry without the use of some handy digital resources. That's why we've summarized the top 12 tools for coworking spaces and shared offices to keep things running smoothly:
1. Cobot
When it comes to managing coworking spaces, Cobot is high on the list. Cobot is a management software for coworking spaces, office hubs and flexible workplaces around the world. It is the ideal tool to efficiently manage your coworking space. Stop endless spreadsheets and chaos of documents. With Cobot you can manage daily administrative tasks or automate your access management. A key advantage: Cobot generates automatic business reports for you.
2. Nexudus
All in one: Yes, with Nexudus you get a complete coworking space management system. On the one hand it covers the administration of memberships and payments, on the other hand events can easily be booked . To keep your members up to date, you can also send individual newsletters. In addition, a connection to the printer can be made easily.
3. anny
"The simplest booking system for complex applications," anny says about themselves and their web app. The digital overview of all available jobs offers members more transparency and planning security. The advantage with anny: Manage all your resources e.g., flipchart, projector, or monitors for daily rent. Generate more sales by allowing external bookings and offering add-ons such as catering or a drinks flat rate—including online payment and invoicing.
4. Optix
Optix is ​​a mobile solution that equally impresses managers and members of coworking spaces. The interfaces are simple, intuitive and beautiful. To create custom workflows, Optix also encourages interactions with a variety of apps. From Google Calendar to Slack to Zendesk: With Optix you can connect your beloved apps in a single platform.
5. Coworkify
"Coworking Management with Zen Spirit," that's how Coworkify describes itself. Again, this is a complete coworking management software with a focus on simplicity. It contains tools for all the basics – booking, billing, membership, sales and marketing – without overstraining yourself with too many extras.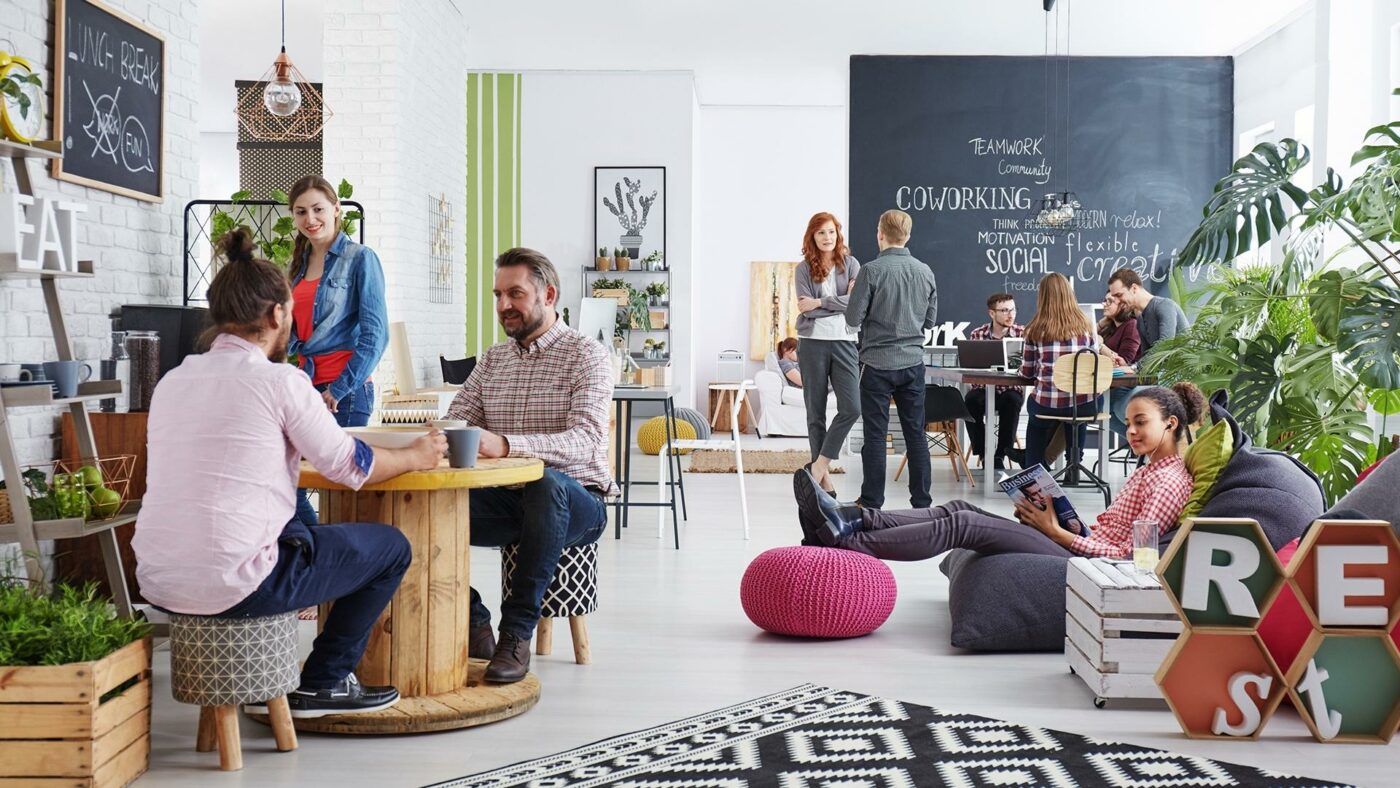 6. OfficeRnD
One more coworking management software you should definitely know, is OfficeRnD. It helps shared workspaces to grow by automating operations and improving members experience. You can easily manage the full range of your services from one-off products to flexible memberships. By the way: Check out these tips on how to improve engagement in your coworking community.
7. FreshBooks
Billing made easy! With FreshBooks, you spend less time on paperwork and can impress your customers with the professionalism of your invoices. With just a few clicks, you can automate tasks such as billing, organizing expenses, and tracking customers. Since FreshBook is cloud-based, it's safe to access anywhere from your desktop, phone, and tablet.
8. Tapkey
Smartphone instead of key: With Tapkey, the time-consuming and annoying key management in your coworking space finally comes to an end. Why? Tapkey is an innovative provider for access solutions coming with an app to easily organize all access rights and have full control over all accesses. Simple and comfortable. For more information, click here.
9. Bisner
Whether freelancer or digital nomad: A coworking space lives from the people who actually use it. That's why it's important to support the social side of coworking. With Bisner, a whitelabel co-working platform, you can manage your community, promote your coworking space ord shared office, and interact with your members.
10. Skedda
"Scheduling is my favorite thing", nobody ever said. Thanks to Skedda, an online booking system, managing reservations and planning rooms is only half as bad. Not only coworking spaces enjoy the system. Even smaller sports clubs and other community facilities use the tool. Because one thing is certain: With Skedda, overbooked meeting rooms are finally a thing of the past.
11. Satellite Deskworks
Satellite Deskworks is a patented coworking software solution that automates workspace operations and empowers members and operators to do more. From automatic network check-in, unlimited inventory options to one-click reportings: The dashboard empowers members to manager their accounts. It is flexible, powerful, fast and highly customizable.
12. andcards
andcards is a easy-to-use coworking space management software that helps you handle room bookings, plans and payments automatically. You can create unlimited membership plans to assign to coworking space members once or as a subscription. Nice add-on: andcards organises all membership benefits in a simple visual catalog, embracing coworking community.
Whether booking a meeting room, recording invoices or managing access for coworkers: To make everyday work in a coworking space easier, we've presented you 12 helpful tools. We hope you found the right software for your coworking space or shared office.