Livestock and smart access control
Livestock farming and smart access control? Sounds absurd, but isn't. The company smaXtec from Graz offers a comprehensive overall solution for monitoring herds of cows and has been using our digital access solution for some time.
Employees get access to the office through Tapkey's access management. In an interview, Julia Bartmann tells us why they decided to use the keyless entry and how they feel about it.
1. Why did you look for a digital access solution?
As an IT company we are interested in modern solutions of all kinds. It was therefore obvious to look for a digital access management as well. Security is an important matter for us. The loss of metal keys is associated with laborious work. If keys are lost, the entire locking system must be replaced. This often affects several doors. A mobile access system offers completely different possibilities.
2. How did you hear about Tapkey?
We've heard of Tapkey in a private context. In our research, we looked at other providers and compared the functions. Tapkey convinced us because it works together with the well-known lock manufacturer, DOM, and is ideally suited for our field of application.
3. Which Tapkey-enabled products do you use in your office?
Our premises are spread over two floors, covering over 1.000 square metres. As an open office, we currently have four smart locks installed at the inner doors and three smart readers at the main entrances. The processing and installation has worked smoothly. Currently, we have 40 NFC tags in use, which can unlock the doors easily.
Our plan is to rent out a part of the first floor as a coworking space—the so-called data loft. For this, we are looking for tech startups or micro enterprises with similar business focus in order to generate synergies. Tapkey is thus a long-term access solution that helps us to issue digital keys to our future subtenants.
4. What was the main reason why you chose Tapkey?
It was particularly important to us to find an easy-to-use access system that works well as a business solution. I can control everything directly via the app or via the web portal and assign unlimited authorisations to employees. So they also have access to the office on weekends if necessary. In case NFC tags get lost, I can deactivate them in a few seconds without having to swap the whole system. In addition, we also grant guest permissions that only have access to certain rooms. This is very convenient.
5. How do your employees like the NFC tags and smartphone keys?
As already mentioned, we currently use 40 NFC tags and that works very well. The colleagues appreciate the quick unlocking function and the possibility to access all entrance doors with Tapkey. The app convinces me with its easy handling and low effort. I can assign access authorisations quickly and have the contact list directly in the system. So I can keep track of everything. Programming NFC tags also works fine. As our team grows, we consider booking a user package and issuing smartphone keys directly.
6. What are the benefits of using a digital access solution?
The key handover and issue is very simple. All I have to do is add the transponders in the app and enter the names of the employees, and they have access to the office immediately. In the access log, I can also check who came when. In short: Digital access control makes my everyday work easier.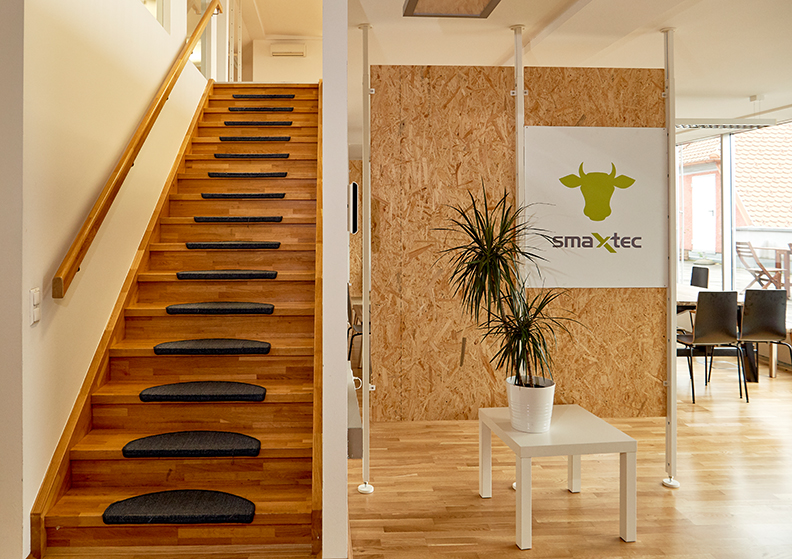 Interview with Julia Bartmann | Management Assistant | smaXtec animal care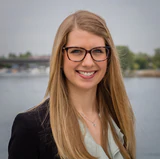 Julia has been working as an assistant to the management of smaXtec animal care GmbH since November 2018. As part of a young, ambitious team in a rapidly growing company, she provides structures and processes behind the scenes.